---
Stage 1 and 2 Competition entry for a 42ha precinct in south Sydney. Our entry in collaboration with Kevin Liu in partnership (known as TYP-TOP Architecture Office), was 1 of 5 shortlisted from an anonymous international field of 147 entries to compete for the project commission.
Competition
Public
2014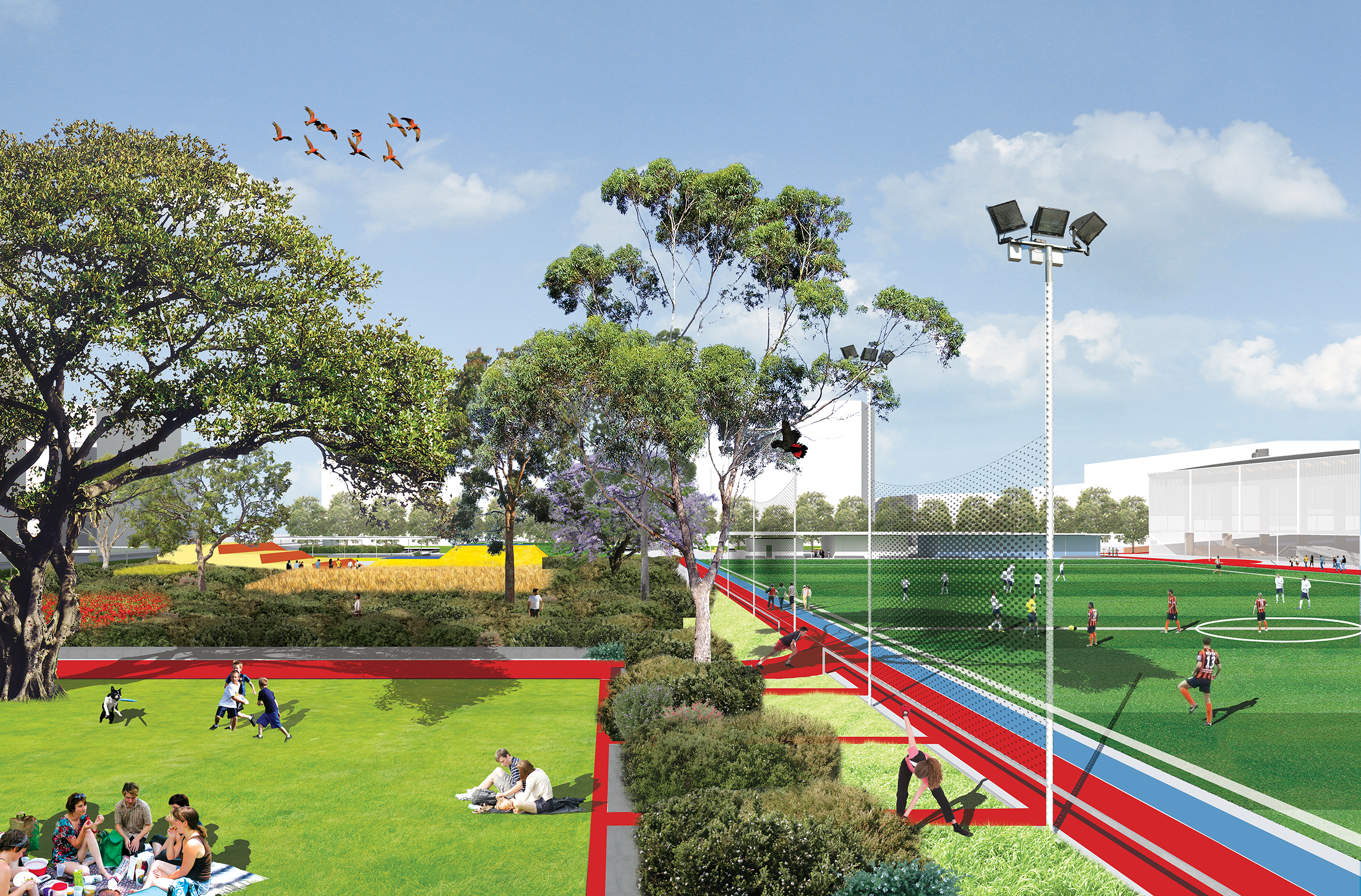 ---
Kaunas Concert Hall (Lithuania)
Our entry to this open, international, anonymous competition involved a traversible public podium, connecting the public domain to the city's future house of culture and maintining public interaction and engagement with the riverside.
Competition Cultural Public

2017
---
Tongyeong Urban Regeneration
Entry to an open competition for the regeneration and masterplanning of a disused shipyard in the South Korean city of Tongyeong. Our entry proposed an Industry 4.0 precinct involving making and landscape strategies to provide a future for the site.
Competition Cultural Public

2017